How much life insurance should I purchase?
Article Licenses: CA, LI, UK, US
Advisor Licenses:

Compliant content provided by Adviceon® Media for educational purposes only.
---
Determining, how much life insurance is necessary for your family's financial security will require an objective viewpoint as you assess the following:
Evaluate the death benefit that you need.
Your advisor can assess the death benefit you need, by using a mathematical calculation that is referred to as a "capital needs analysis". You may want to have enough capital to pay for your funeral, final taxes in your estate, outstanding loans or a remaining mortgage, and/or your credit card debt.
If you earn an income and support dependents, you may need to provide a significant amount of money to invest, from which your family can earn an investment income to provide a quality lifestyle. Life insurance can also provide enough money to cover a child's education or top up the potential retirement income needs of a spouse.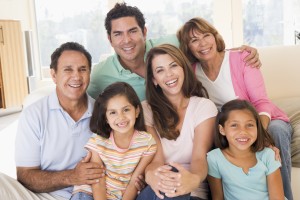 Where there are two spouses providing an income for the family, many couples purchase enough life insurance to reciprocally protect the potential income loss of one or both income sources, by covering both spouses appropriately.
Business Owners have special insurance needs
In many families, one spouse is employed and another is self-employed. If one spouse owns a sole proprietorship business, he or she may need to consider income replacement insurance which can create a replacement paycheck in case you become disabled. Often there are business-related expenses, which if not paid can create liabilities for the family.
If you are in a business partnership, you may want to look at establishing a buy-sell agreement, and/or succession planning facilitated by life insurance capital if you or a partner die; or income replacement insurance if you or a partner are disabled and can no longer work at your business.
Critical Illness Insurance
Many are also using critical illness insurance (CI) for personal or business planning, which can offer capital solutions if one becomes critically disabled. Once you are certain how much you need, your advisor can offer quotes and a number of plans most suited to your circumstance.
---
Legal Copyright Warning: Adviceon® retains all legal rights and copyright to the contents of this article, libraries and all media on this website. The unauthorized reproduction or distribution of this copyrighted work is illegal. Criminal copyright infringement, including infringement without monetary gain, will be investigated and may result in legal liability. Content is for online use with the original Internet url used and is only for educational guidance, and is not to be edited or reposted elsewhere, which is tracked online via by Adviceon®. Please read Agreement of Copyright Use & Legal Notice which applies to all who use this website with content provisioned for educational purposes only by Adviceon®. Email editor@adviceon.com
Publisher's Copyright & Legal Use Disclaimer Replication is prohibited beyond the use of this website. The publisher does not guarantee the accuracy and will not be held liable in any way for any error, or omission, or any financial decision or purchase or use of a financial product, including investment or insurance products, and suggest that a professional advisor's counsel is sought, especially with regard to Segregated Funds which have investment risks. Not to be copied or republished as all rights are reserved by the publisher © Adviceon®
Website Disclaimer This website and information is provided for your general information only, and is not intended to provide specific personalized advice, including, without limitation, investment, insurance, financial, legal, accounting or tax advice; and any reference to facts and data provided are from various sources believed to be reliable, but we cannot guarantee they are complete or accurate; and it is intended primarily for Canadian residents only, and the information contained herein is subject to change without notice. References in this Web site to third party goods or services should not be regarded as an endorsement, offer or solicitation of these or any goods or services. Always consult an appropriate professional regarding your particular circumstances before making any financial decision.